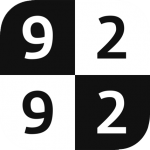 9292 est la principale plateforme d'information voyageurs et le planificateur d'itinéraire préféré pour les déplacements en transports publics aux Pays-Bas. 9292 compte plusieurs millions d'utilisateurs et a fourni près de 3,5 millions d'itinérairespar jour en 2019.
Le défis
Depuis décembre 2020, il est maintenant également possible d'acheter un billet dans l'application mobile. En mettant à disposition des billets électroniques, 9292 répond à la demande des utilisateurs en fournissant des propositions d'itinéraires en temps réel ainsi que le billet pour l'ensemble du voyage via une seule application mobile. 9292 a intégré la billettique électronique de Tranzer dans son application ; cela signifie que les voyageurs n'ont plus besoin d'utiliser une autre plateforme ou un autre distributeur pour acheter son titre de transport. Désormais, les billets peuvent donc être achetés facilement via un smartphone.
Aperçu
L'union de 9292 et de Tranzer permet aux voyageurs de planifier, de réserver et de payer facilement un déplacement. 9292 compte un grand nombre d'utilisateurs et la co-création avec Tranzer permet à tous les voyageurs d'accéder à des services supplémentaires. L'objectif est de permettre la comparaison, le paiement et le voyage pour tous les transporteurs, partout.
Les voyageurs continuent d'utiliser leur application préférée 9292 dans laquelle les fonctionnalités supplémentaires ont été ajoutées. Outre la planification d'un voyage, il est maintenant également possible d'acheter des billets électroniques pour les transports en commun.
L'intégration permettra d'ajouter facilement de nouvelles options de transport telles que les offres de taxis, les vélos partagés et les scooters partagés aux itinéraires de déplacement proposés par l'application 9292.
Résultat
Étant donné que l'intégration a débuté en septembre 2020, nous ne pouvons pas partager de résultats pertinents pour le moment. Restez à l'écoute!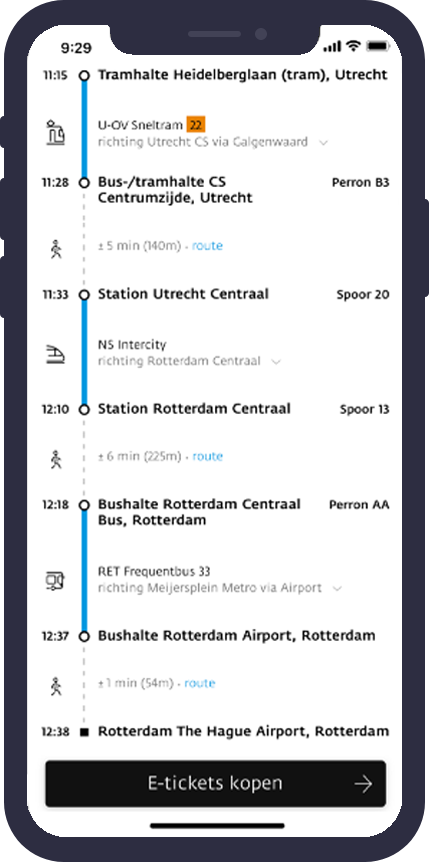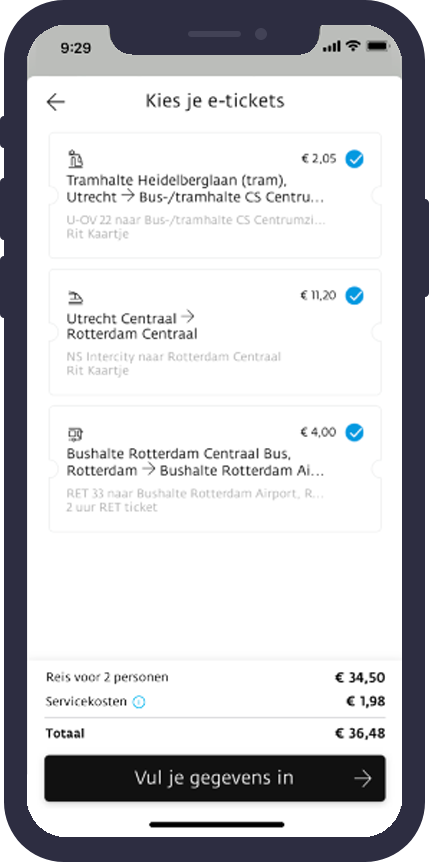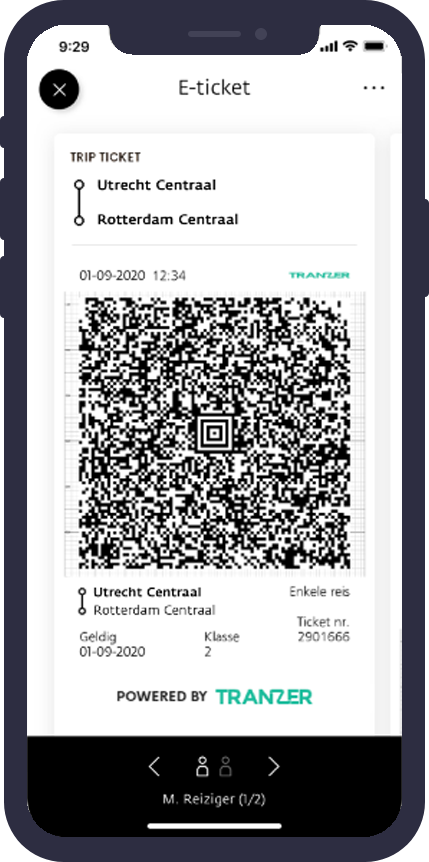 Pourquoi intégrer notre solution de mobilité?
We planned to build everything ourselves. But working with good partners is much more efficient. That's why we teamed up with Tranzer

9292
Travelcard
Shuttel
WeChat
KLM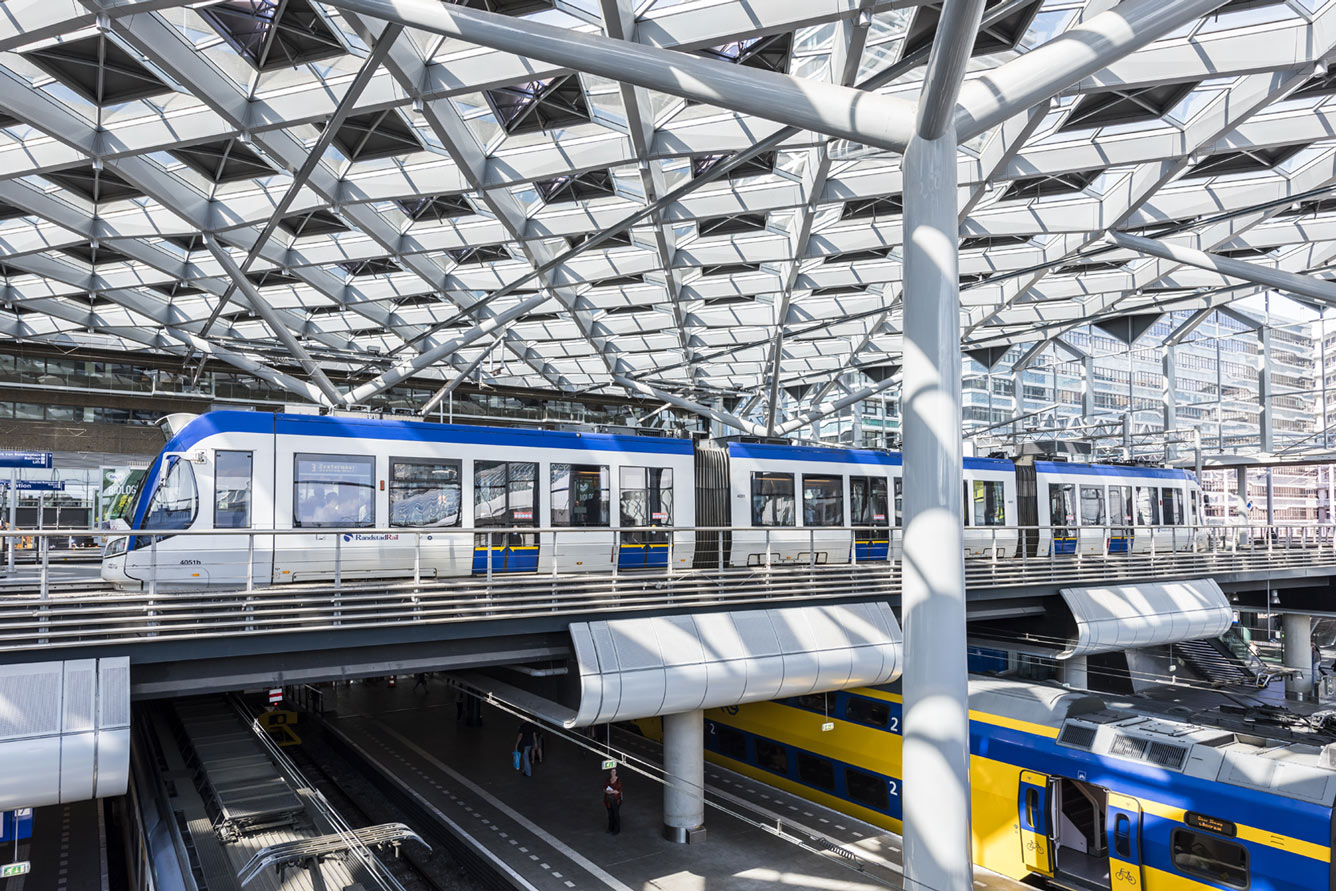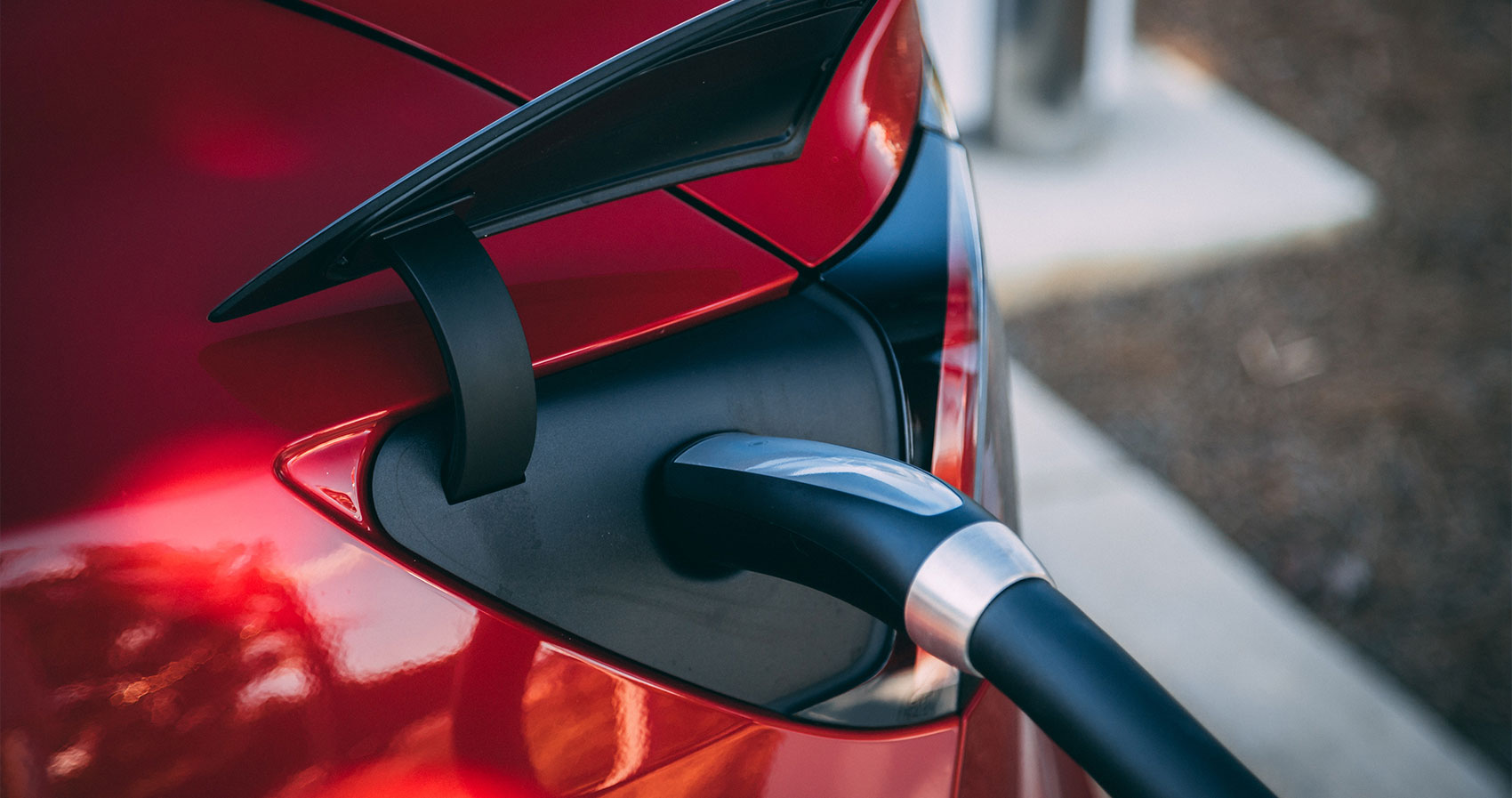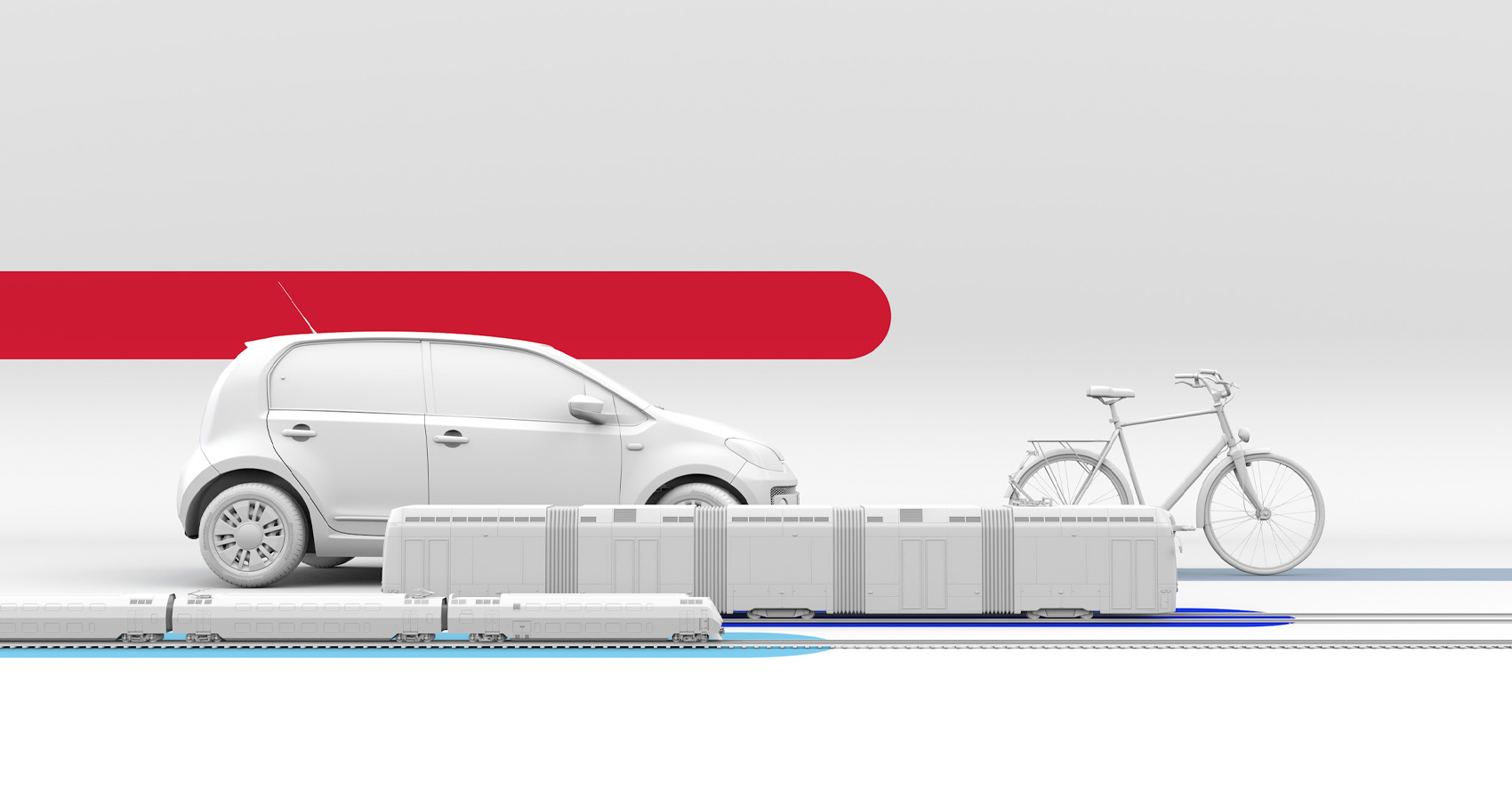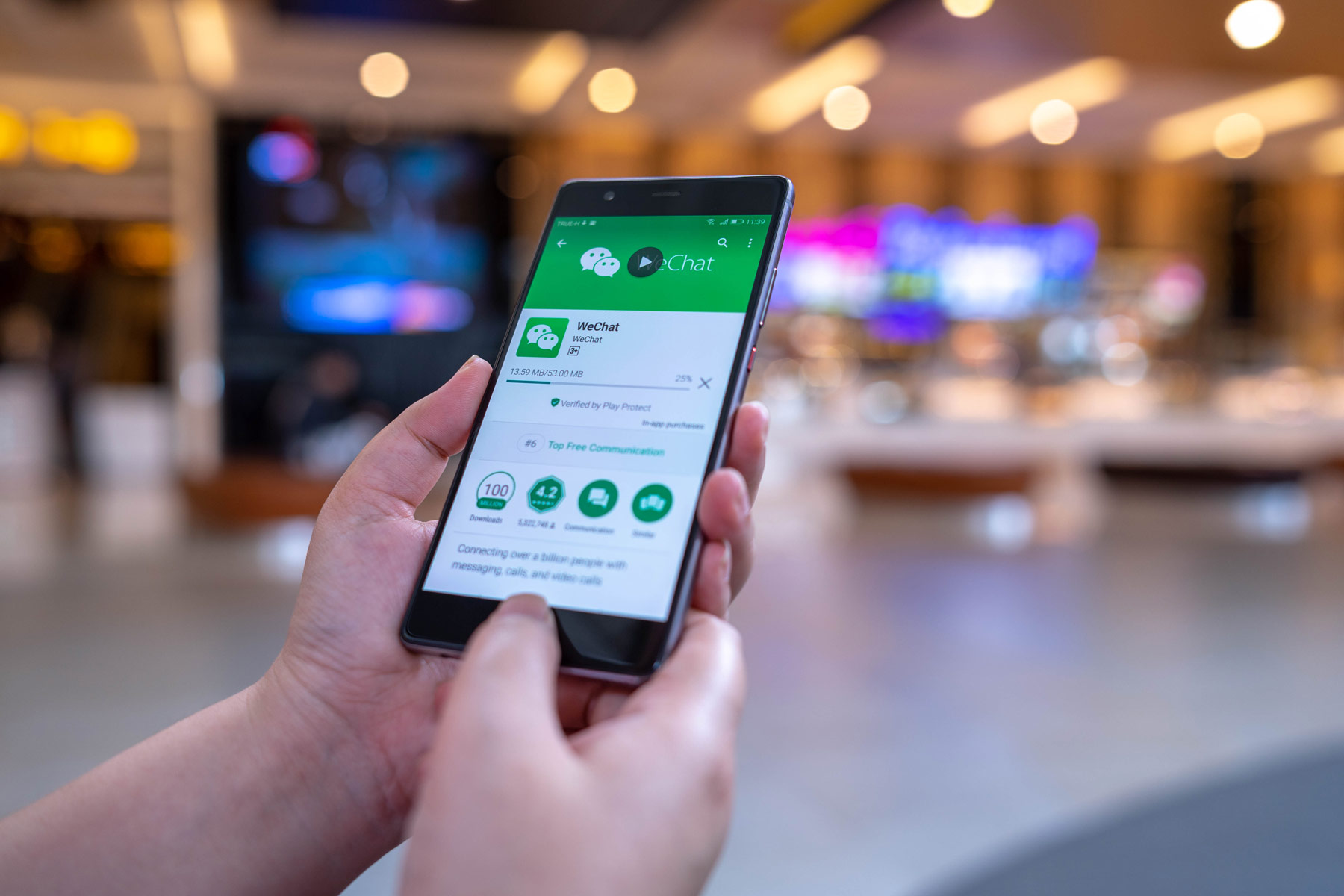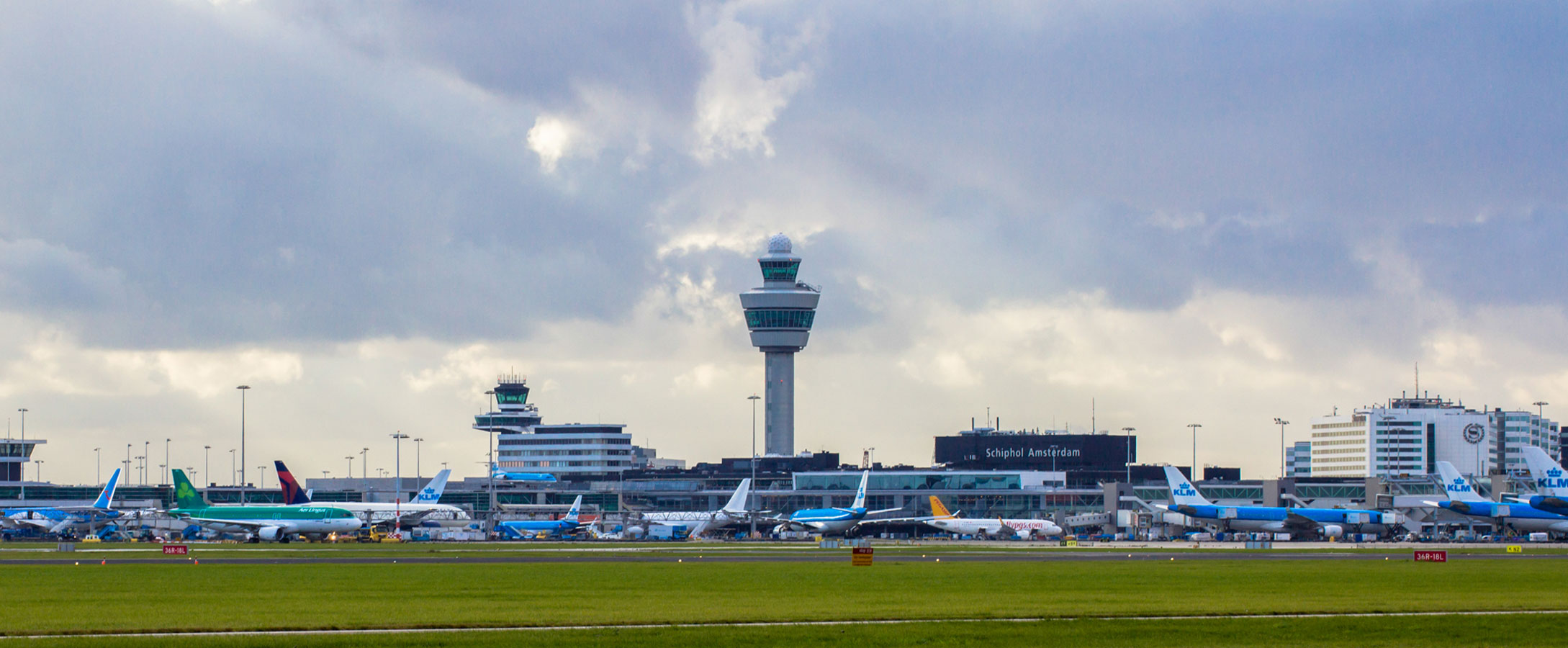 Nous permettons la mobilité internationale de porte à porte
Notre philosophie est de relier les villes et d'y ajouter ensuite tous les transports en commun. En y ajoutant la micro mobilité et les taxis, nous voulons offrir aux voyageurs toutes les options pour se déplacer de porte à porte. Y compris les solutions du dernier kilomètre.