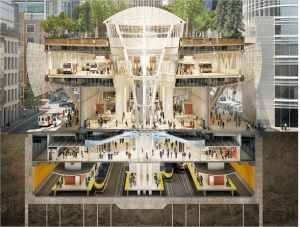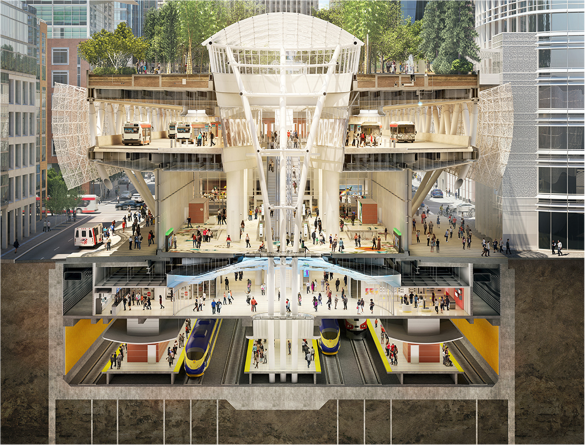 How do we get to our smart cities of tomorrow? The role of mobility is one that cannot be missed, according to Hans Teuben, Capgemini's Innovation & Strategy Director for Smart Cities and Mobility. Tranzer discussed with him what developments there are in Europe to make cities smarter and inclusive, and the key role mobility will play.
Teuben specializes in the public policy development for smart cities. Within Capgemini he takes lead in the execution and delivery of projects and is always on the lookout for what is happening beyond the Dutch borders.
When you search for a suitable definition for the term smart city, soon you will find many descriptions mentioning things like 'efficiency', 'administration', and of course 'technology', and 'communication'. Only little is attributed to the role of citizens. Right from the beginning of our conversation, Teuben stresses the importance of this latter part.
"A real smart city is designed in a citizen centric manner, where not the technology and gadgets are leading the way but improving quality of life is the main focus."
Smart cities are those that are focusing on developing a resilient and sustainable economy, Teuben continues. They need to be able to respond to disruptions like pandemics, terrorist attacks, hacking, and natural disasters, by making use of technology and data. Lowering the carbon footprint, developing a sustainable society ánd growing the economy is the key challenge.
The direction of potential solutions must be guided by the vision laid out for the city. When the outlook is known, creative and smart (re)usage of data can offer the potential to build integrated ecosystems, on which more applications can be built. Important is that data is not extracted in silos but combined to support the development of integrated solutions. Although parts of these infrastructures have been built over the past years, there is still a lot of potential for cities to be achieved.
Smart cities can only be created when the whole ecosystem is engaged, Teuben continues. Here the role of the government is not to bring all the solutions we need, but to direct the ecosystem where different parties come together to articulate the problems and lay out the potential solutions and be steward for new solutions. In terms of government intervention, we can see the topic of smart cities has increased in importance, with the G40 now finding itself in the accelerating phase.
In the context of mobility, this means that the government is bringing in public transport, mobility providers, and start-ups like Tranzer. The ecosystem gets a hold of which problems exist, what solutions are available, and how they can be best applied.
Cities' mobility strategy stretching far
The effects of smart mobility within cities stretches far according to Teuben. It goes from increased quality of life to economic development all around. Mobility solutions remove unnecessary traffic in the city and incentivize people to use more active modes of mobility stimulating citizen health. Without fixing urgent mobility issues cities are unable to minimize their carbon footprint and reach their sustainability goals.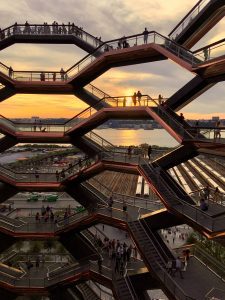 The space that frees up when cities stop putting cars at the centre of their designs can be used for other more efficient and healthy purposes. On top of that, within cities that have a better flow, people are spending less time commuting, thus gaining time to work on more important things. The same goes for logistics of products, less hold up means less costs and unnecessary emissions. Sharing delivery in last mile delivery further decreases the number of movements in the city while improving road safety, liveability, air quality and the like.
For solutions, and ultimately smart cities to be successful, two pointers are key in reaching this, Teuben explains: a mindset of scalability and that of ecosystems.
Scalability
We all understand how scalability is essential in creating long-lasting solutions. Still, we're not always successful in getting to a stage where this can be realized. So is the case for realizing our smart cities, says Teuben.
"Both the public sector as the private sector are too much focussed on pilots, instead of taking the next step to scale solutions."
Some hurdles may be funding, knowledge, privacy, and security. These issues are perceived by both the sector and citizens. For example, existing frames of data usage make people hesitant to see the development of smart cities when more data is tracked, and points are being connected. On the supply side we see the tendency to rely on public funding to grow solutions, instead of pursuing venture capital to build the ecosystem of tomorrow.
Ecosystems
An ecosystem mindset is needed to bring solutions together. When data is at the centre of smart cities, solutions won't function optimally when they are fragmented. Value comes from aligning strategies. For example, the coupling of housing construction and mobility as well as the energy transition. When building new residential areas, consideration must be given to connecting them to public transport and connecting them to infrastructures for sustainable energy.
Still, it happens that construction happens outside of the city borders, where land could actually be used for biodiversity instead of housing, and where infrastructure or public transit options are minimal. Instead, municipalities could consider renovating empty office buildings or other locations more central to infrastructures that could provide sustainability. These kinds of examples point out the importance of connecting the different developments within cities to become future proof.
Frontrunners
Best practices? We don't have to look far to get some good examples. Even here in the Netherlands, Amsterdam is doing well in terms of smart development. Teuben highlights three cities that are taking interesting approaches to becoming smart.
Milan
The Italian metropolitan has used the period of the global pandemic to make substantive developments towards becoming smarter. The instalment of bike lanes and no emission zones are tangible examples of nudging citizens to make greener choices. Such initiatives are now being copied in other countries within Europe, like Germany.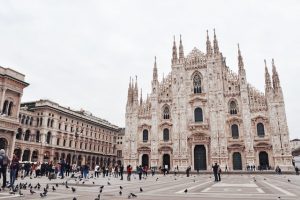 Paris
Another city that is finding new ways to become more sustainable is Paris, focusing on becoming a 15-minute city. Improving connectivity and accessibility within the city can improve life for its citizens tremendously. In terms of policy, Paris also has introduced new regulations where highways through the city are being closed, forcing people to make different decisions on a day-to-day basis.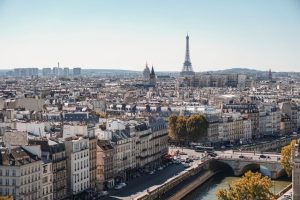 Barcelona
Finally, Barcelona is developing an interesting concept with their 'superblocks', The rapidly evolving city is establishing these superblocks where mobility and solutions are optimized and lots of green is being added. Traffic is organized alongside large axes and removed from these super blocks to make the city increasingly liveable for its citizens.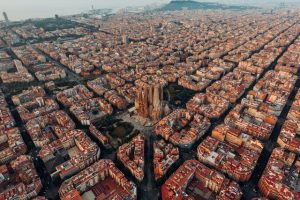 For more articles on smart cities, mobility, and technology, check out the rest of the Tranzer blog.