Any platform or app can integrate the Tranzer technology to plan, book and pay
Expand your position in the market and add a revenue model to your business
Tranzer makes it possible to add public transport to any platform or app. We offer you the possibility to create services for your customer and build customer loyalty. Connect your platform to our technology and we will take care of the difficult stuff. By combining all the different requirements, ticket options, prices and validation methods of public transport in Europe.
Build customer loyalty by integrating mobility solutions into your service


Tickets & validation
Tranzer is the only platform that provides ticketing for Dutch, Belgian, French, German and Swiss public transport operators and international trains throughout Europe.

Clearing & settlement
Tranzer does all the clearing & settlement on behalf of the public transport operators, hassle free.

All in your app
With our API we can provide planners, payment services, ticketing and data analytics for your own app. We offer a variety of services in multiple languages. You can fully decide on the look and feel. Tranzer supports you with the design and supply of validated tickets.

Connect with customers
Via one key you can enlarge your offer in your app. Your customers will be more willing to spend time using your app and delighted with new services. This will lead to more engagement and customer insights.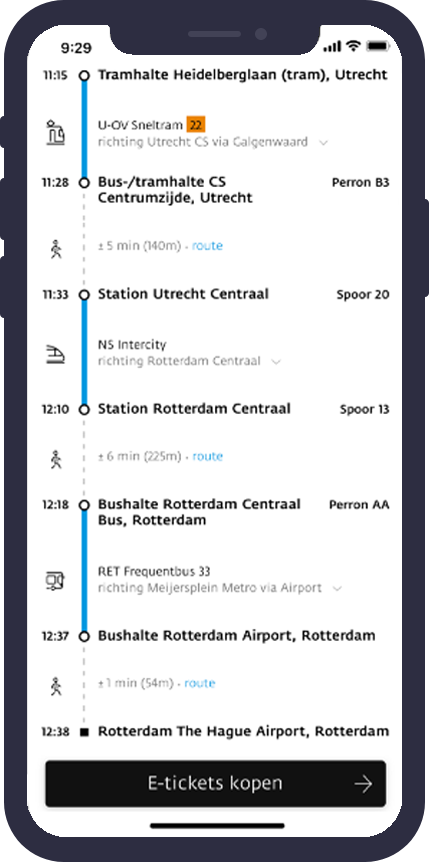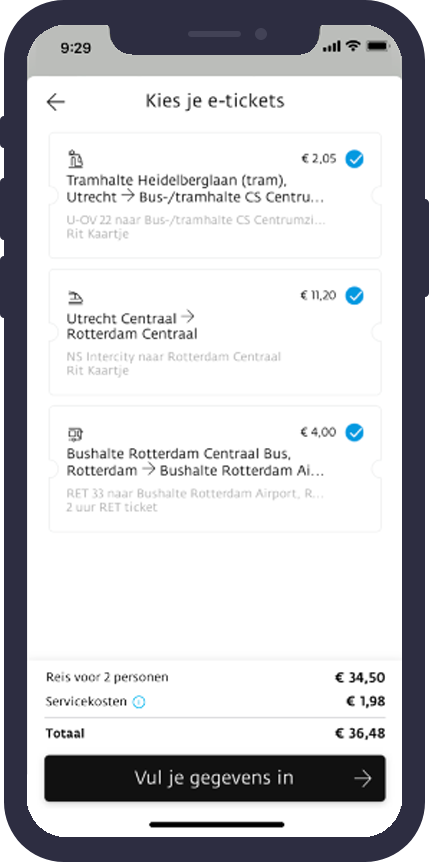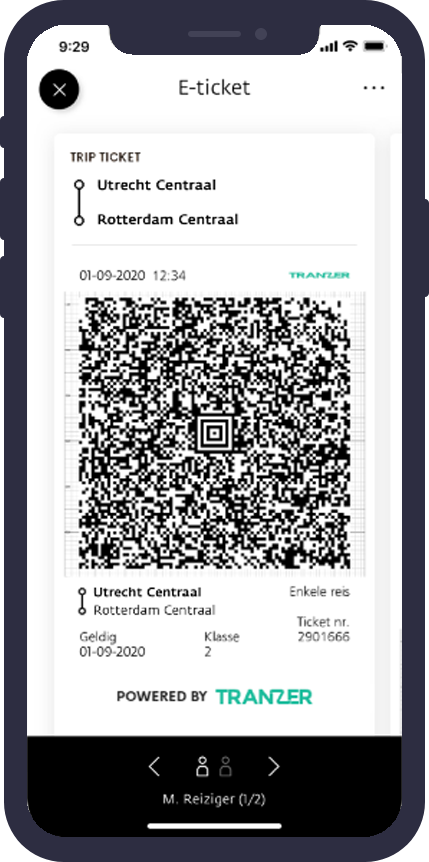 Why integrate our mobility solution?
We enable European door-to-door mobility
Tranzer connects and combines all public transport operators in Europe. Any platform or app can integrate the Tranzer technology to add plan, book and pay for public transport to their service. We are constantly adding operators and growing our offer.