Crediamo in una mobilità semplice che permetta di scegliere sempre la soluzione migliore per il viaggiatore e per il pianeta in qualsiasi app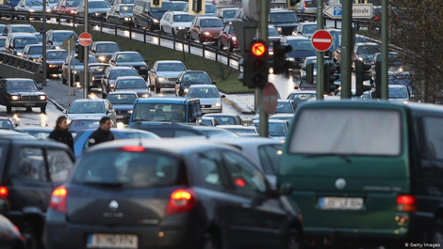 Fornire tutte le opzioni per andare da A a B, comparate in modo semplice e trasparente. Pianificazione, pagamento e viaggio con qualsiasi operatore di trasporto, in tutto il mondo. Per Tranzer, Mobility as a Service significa incentivare un cambiamento culturale.  Per questo mostriamo le migliori soluzioni di viaggio comparandone gli effetti, non solo di costo e tempo, ma anche emissioni di CO2. Anche in questo modo vogliamo contribuire a rendere le nostre città accessibili in modo sostenibile.
Paul Rooijmans
Co-Founder
Sono Paul, cofondatore di Tranzer. Viaggiare è ciò che mi ispira, mi piace essere immerso in culture diverse. Di conseguenza, sperimento come le cose nella vita possano essere percepite in modo diverso. Osservare da diverse angolazioni mi aiuta a mantenere una visione fresca e pragmatica sulla vita, con un tocco creativo tipicamente olandese.
Sanneke Mulderink
Co-Founder
Sono Sanneke, cofondatrice di Tranzer. Mi ispiro alla crescita in modo naturale. Mi piace creare nuove opportunità. Questo è ciò che facciamo con Tranzer, investendo nella crescita delle persone e in un rapporto sincero con i nostri partner. Questi valori fondamentali sono la forza trainante dietro la nostra continua innovazione e performance.
Eric Van Eijndhoven
Chief Operating Officer
Ho una vasta esperienza internazionale nel settore dei trasporti pubblici nei Paesi Bassi, Danimarca, Germania, Svezia e Regno Unito. Leader entusiasta, orientato ai risultati e con una comprovata esperienza di successo nello sviluppo e nella crescita delle imprese. Attratto da business e sfide con implicazioni sociali (dominio pubblico / privato).
Emmy Willemsen
Operations Director
Sono Emmy e lavoro in Tranzer dal 2017. Incontrare persone, ascoltare le loro idee e la libertà nel realizzare i progetti in cui credo è ciò che più mi motiva! Esplorare nella natura o visitare luoghi mi aiuta a sfuggire dalle preoccupazioni quotidiane ed a sperimentare la piena libertà di cui ho bisogno per esprimermi al meglio.
Paul Haarman
Business Development Manager
I am Paul and I started working at Tranzer in 2019. For me, cultural diversity and surrounding yourself with a mixed bag of people, forces you to have a keener look at yourself and the world. Improving products and services using insights, data, analysis and creativity in collaboration with other people is something I look forward to every morning. Especially if those products and services make the world a little bit better.
Julia Koch
Business development manager Germany
Sono Julia e mi sono unita di recente a Tranzer per connettere il mercato tedesco alla nostra piattaforma. Amo la nostra combinazione di esperienza tecnica e forte visione morale, lavoriamo duramente per contribuire a creare la mobilità del futuro! Per me, parlare ogni giorno con persone interessanti e stimolanti, creare valore per tutti i partner coinvolti e vagare tra il mondo della tecnologia e quello degli affari è ciò che rende il lavoro qui così gratificante.
Federico Bosio
Business development manager Italy
Sono Federico e lavoro in Tranzer da luglio 2020. Le innovazioni (sostenibili) non possono più essere pensate come innovazioni monolaterali, ma piuttosto come co-evoluzioni ottenute attraverso la collaborazione. Con Tranzer esprimo pienamente questa convinzione, lavorando duramente per realizzare il futuro della mobilità. Avere al mio fianco persone appassionate e guidate da una forte visione è ciò che mi motiva di più.
Tom Krikke
Chief Financial Officer
Mi chiamo Tom e mi sono unito a Tranzer nel 2020. Nella mia vita lavorativa, mi appassionano modelli di business nuovi e innovativi, le ultime tecnologie e la ricerca di soluzioni che permettano alle azienda di crescere. Questo è il mio lavoro quotidiano con Tranzer Allo stesso tempo mi piace sporcarmi le mani, te andare a fondo per risolvere i problemi. Tutto ciò cercando di divertirmi e assicurandomi di far quadrare I conti 😉
Vincent Hollander
Product Owner Sono Vincent. Da novembre 2016 faccio parte del team di Tranzer. Cerco costantemente di ampliare i miei orizzonti personali e professionali. A Tranzer ho la possibilità di fare esattamente questo! Affronto tutte le sfide cercando di espandere le mie conoscenze nel software development e data science. Quando non lavoro, cambio i pannolini, gioco a squash, corro o restauro vecchie auto inglesi.
Videogiochi  anni 90, biliardino, sciate (e après ski) di gruppo, attività di gruppo…e tutto mentre salviamo il mondo. Probabilmente sei abbastanza intelligente per capire che l'auto aziendale non è compresa
Vuoi contribuire alla crescita della piattaforma di bigliettazione più innovativa al mondo?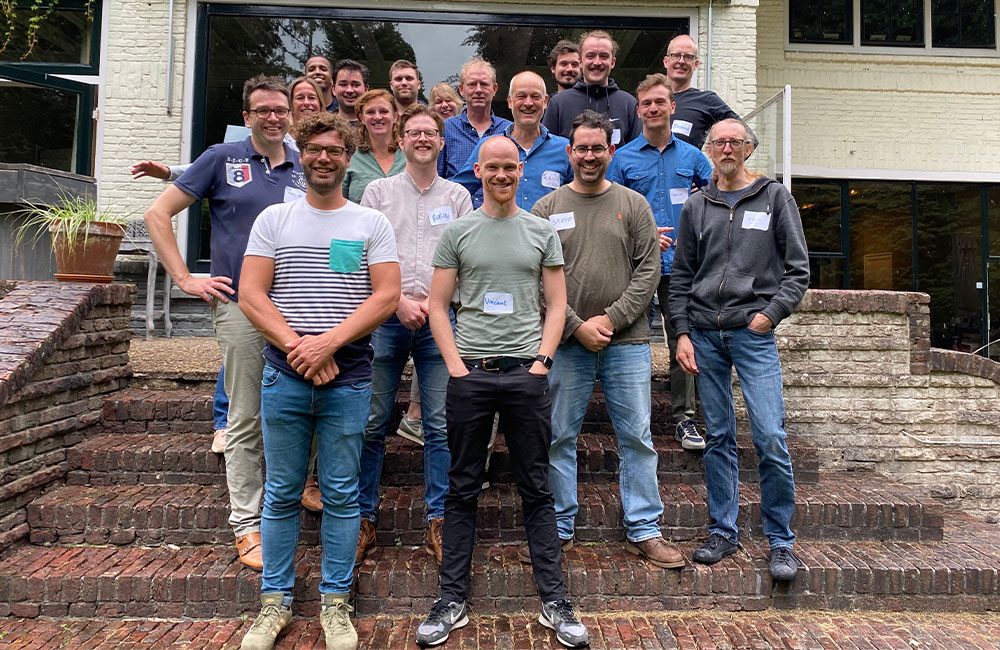 Vogliamo rendere le cose facili ai nostri clienti ed essere presenti vicino a loro. La nostra sede è nei Paesi Bassi, ma abbiamo colleghi anche in Germania, Italia e Francia. Con Tranzer puoi utilizzare tutte le soluzioni di viaggio nei Paesi Bassi, i servizi ferroviari internazionali in tutta Europa e molti servizi di trasporto pubblico e di micromobilità nelle città europee.
We want to make things easy and be present where our customers are. Our headquarter is in the Netherlands. We also have colleagues in Germany, Italy and Australia. With our Tranzer service you can use all kinds of travel options in the Netherlands, International train services through Europe and many public transport and micro mobility in European cities.
Stationsplein 61, 3818 LE
Amersfoort, The Netherlands
Mindspace, Skalitzer Str. 104
10997 Berlin, Germany
Via Rial, 9
37023 Verona VR, Italy
114 Rue Marcadet
75018 Paris