Wir glauben daran, Mobilität so einfach wie möglich zu machen, so dass in jeder App die beste Option für die User und die Umwelt verfügbar ist.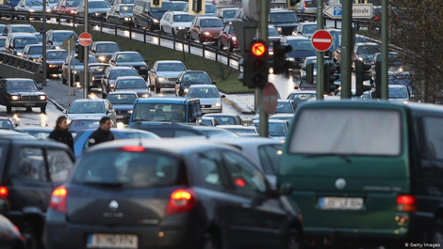 Alle Möglichkeiten, von A nach B zu kommen, fair und transparent vergleichbar. Bezahlen und sofort losfahren, für alle Verkehrsunternehmen, weltweit. Für Tranzer ist Mobility as a Service ein Synonym für ein verändertes reiseverhalten. Wir zeigen sofort die besten Verbindungen und schaffen Verständnis für die Effekte der verschiedenen Optionen (Kosten, CO2-Ausstoß, Zeit). So halten wir unsere Städte im Fluss und machen unsere Mobilität nachhaltig.
Paul Rooijmans
Co-Founder
Ich bin Paul, einer der beiden Gründer von Tranzer. Meine Inspiration bekomme ich auf Reisen und beim Eintauchen in verschiedene Kulturen. So erfahre ich, wie Dinge im Leben auf unterschiedliche Art und Weise empfunden werden können. Sachen aus verschiedenen Blickwinkeln zu betrachten hilft mir, eine unverbrauchte und pragmatische Sicht zu behalten, immer mit einem niederländischen kreativen Twist.
Sanneke Mulderink
Co-Founder
Ich bin Sanneke, eine der Gründerinnen von Tranzer. Wachstum auf eine natürliche Art und Weise ist meine Inspiration. Ich liebe es, neue Möglichkeiten in einem Feld zu erschaffen. Hier bei Tranzer tun wir dies, indem wir in das Wachstum unserer Leute investieren und durch engen und offenen Kontakt mit unseren Partnern. Diese zentralen Werte sind der Antrieb für unsere ständige Innovation und Hochleistung.
Eric Van Eijndhoven
Chief Operating Officer
Ich habe umfangreiche internationale Erfahrung im ÖPV-Sektor in den Niederlanden, Dänemark, Deutschland, Schweden und dem Vereinigten Königreich. Begeisterungsfähige, ergebnisorientierte und engagierte Führungskraft mit nachgewiesener Erfolgsbilanz in der Entwicklung und Expansion von Organisationen. Arbeitet am liebsten an Unternehmen und Herausforderungen mit gesellschaftlicher Relevanz.
Emmy Willemsen
Operations Director
Meine Name ist Emmy, ich arbeite seit 2017 für Tranzer. Menschen zu treffen, ihre unterschiedlichen Ansichten und Vorschläge zu hören und den Gestaltungsfreiraum zu haben, Dinge durchzuziehen - das ist meine Inspiration. Ausflüge in die Natur, Zeit am und auf dem Wasser zu verbringen und interessante Orte zu besuchen hilft mir, die alltäglichen Sorgen hinter mir zu lassen und die Freiheit zu erfahren, die ich brauche, um auf Arbeit alles zu geben.
Paul Haarman
Business Development Manager
Ich bin Paul; ich arbeite seit 2019 für Tranzer. Kulturelle Diversität und das Umgebensein von einer bunten Mischung aus Menschen zwingt einen, selbst und die Welt mit anderen Augen zu sehen. Produkte und Dienstleistungen mithilfe von Daten, Analysen, den Erkenntnissen daraus und Kreativität in Zusammenarbeit mit anderen Menschen zu verbessern, ist etwas, auf das ich mich jeden Morgen freue. Vor allem, wenn diese Produkte und Dienstleistungen die Welt ein kleines bisschen besser machen.
Julia Koch
Business development manager Germany
Mein Name ist Julia, ich bin seit Kurzem bei Tranzer, um den deutschen Markt an unsere Plattform anzubinden. Ich liebe die Kombination von technischem Wissen und einem starken moralischen Kompass, und wie wir hart daran arbeiten, die Mobilität der Zukunft mitzugestalten! Jeden Tag mit spannenden und inspirierenden Menschen zu reden, Mehrwert für alle beteiligten Partner zu schaffen und zwischen den Welten von Technik und Business zu wandeln macht die Arbeit hier für mich so attraktiv. In meiner Freizeit gehe ich gerne segeln und verbringe Zeit mit Freunden und meinen Katzen.
Federico Bosio
Business development manager Italy
Ich bin Federico und arbeite seit Juli 2020 bei Tranzer. (Nachhaltige) Innovation kann nicht länger als monolateraler Durchbruch aus einer einzigen Richtung betrachtet werden, sondern vielmehr als Ko-Evolution, die durch eine ökosystemorientierte Denkweise erreicht wird. Bei Tranzer stehe ich voll hinter dieser Überzeugung und arbeite hart daran, die Zukunft der Mobilität zu ermöglichen. Am meisten motiviert mich, leidenschaftliche und visionäre Menschen an meiner Seite zu haben.
Tom Krikke
Chief Financial Officer
Meine Name ist Tom und ich bin seit 2020 bei Tranzer. In meinem Arbeitsleben gilt meine Begeisterung neuen und innovative Geschäftsmodellen, der neuesten Technologie und der Suche nach Wachstumsmöglichkeiten für Firmen. Bei Tranzer ist das mein tägliches Brot. Gleichzeitig liebe ich es, mir die Hände schmutzig zu machen, in Probleme einzutauchen und sie zu lösen. Und natürlich auch ein bisschen Spaß dabei zu haben! Naja, und für ausgeglichene Bücher zu sorgen 😉 Wenn ich nicht auf Arbeit bin, verbringe ich Zeit mit meiner Familie (am liebsten am Strand), gehe Laufen, Radfahren oder genieße gute Musik mit einem kleinen Drink in der Hand.
Vincent Hollander
Product Owner Ich bin Vincent, ich bin seit November 2016 ein Teil des Tranzer-Teams. Ich möchte ständig meinen persönlichen und beruflichen Horizont erweitern. Bei Tranzer bekomme ich die Chance, genau das zu tun! Ich stelle mich ständig neuen Herausforderungen und baue meine Software- und Data Science-Fähigkeiten aus. Wenn ich nicht arbeite wechsle ich Windeln, spiele Squash, gehe Laufen oder renoviere alte englische Autos.
Videospiele der 90er Jahre, Fußball, Skifahren, Teamakitivitäten und gleichzeitig die Welt retten. Du bist vermutlich clever genug, um zu verstehen, dass du keinen Dienstwagen bekommst. 
Do you want to grow the most innovative international ticketing platform for mobility?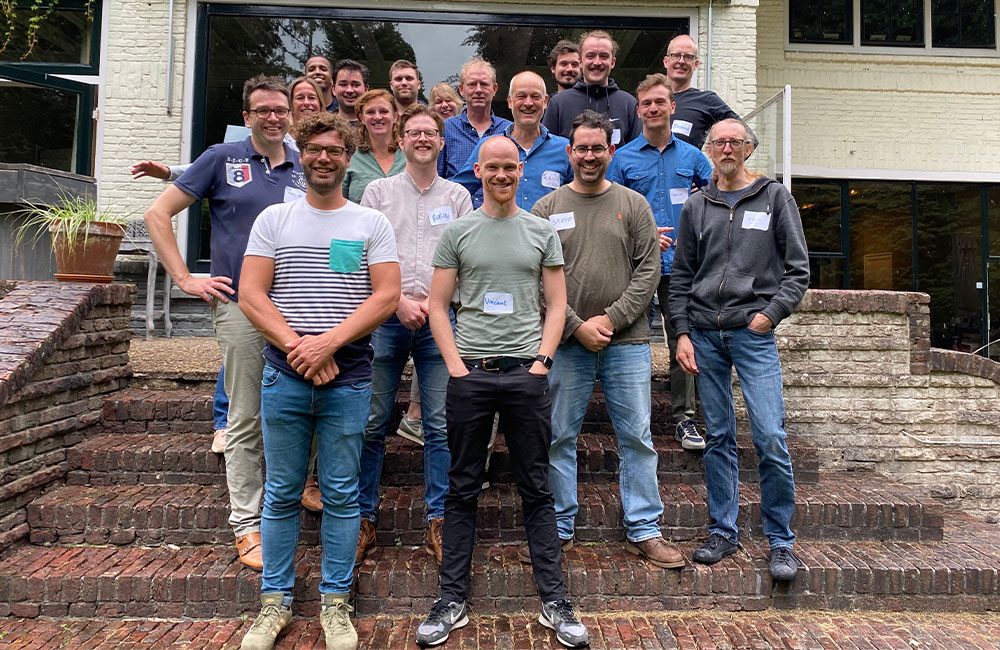 Wir möchten es Ihnen einfach machen und dort präsent sein, wo unsere Partner sind. Unser Hauptquartier ist in den Niederlanden, und wir haben Kollegen in Deutschland, Italien und Frankreich. 
Mit unserem Tranzer-Angebot können Sie alle Reisemöglichkeiten in den Niederlanden nutzen, internationale Züge in ganz Europa, und öffentliche Verkehrsmittel sowie Micrombility in vielen europäischen Städten. 
We want to make things easy and be present where our customers are. Our headquarter is in the Netherlands. We also have colleagues in Germany, Italy and Australia. With our Tranzer service you can use all kinds of travel options in the Netherlands, International train services through Europe and many public transport and micro mobility in European cities.
Stationsplein 61, 3818 LE
Amersfoort, The Netherlands
Mindspace, Skalitzer Str. 104
10997 Berlin, Germany
Via Francia, 21/C
37135 Verona VR, Italy
114 Rue Marcadet
75018 Paris, France